Live Discussion – " Adventure-Based Education : A Major Pillar of the 21st century Education "
Live Interview: Adventure-Based Education: A Major Pillar of 21st Century Education Identifying and exploring contemporary revolutionized strategies and approaches based on adventure-based pedagogy to reinforce the nurturing of the 21st-century lifelong learner profile within our future leaders. Today, adventure-based learning is considered one of the major catalysts and pillars of STEAMS and learning by doing educational approaches.
Adventure-Based Education: A Major Pillar of 21st Century Education
(Live Discussion)
This interactive live discussion features Mr. Colin Wildy, an educator with a focus on international culture and adventure-based learning. He will explore the integration of activities and adventure into education and its role in 21st-century education. Mr. Wildy will cover the following topics:
How adventure-based learning nurtures and reinforces the 21st-century learner profile traits within students;
The main governing pillars of adventure-based education and how to implement them into different schools and curricula;
Why adventure-based education is considered a significant catalyst for today's STEAMS education;
The ways adventure-based learning promotes research, teamwork, leadership, and innovative problem-solving skills in students;
The different strategies surrounding adventure-based education to reach the One Subject Called Knowledge benchmark;
Why adventure-based education is regarded as a crucial element to the Classroom Without Borders pedagogical approach;
How the correct adventure-based educational approach can establish an active, exploratory, interactive, and energetic environment where students can invest their emerging creative and innovative capabilities to acquire the relevant knowledge and skills while still having fun;
Different pedagogical and instructional strategies for adventure-based education to simplify the differentiation process.
Guest Speaker
The International Knowledge and Adventure Based Educator Mr. Colin Wildy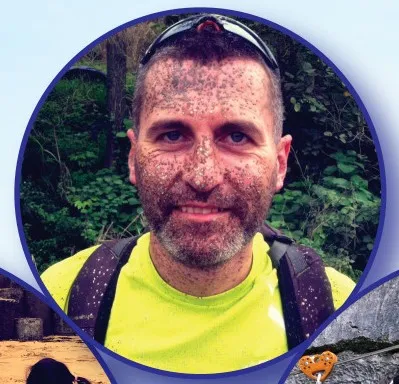 Director – Discovery Point Asia
Mr.Colin Wildy is the Director of Discovery Point Asia. He is an expert in wilderness survival skills, and was in the British Army before joining the Mountain Rescue Teams in Europe. He is also certified in many fields of Outdoor Activities and Education, and former Outdoor Education Specialist at the British School of Guangzhou.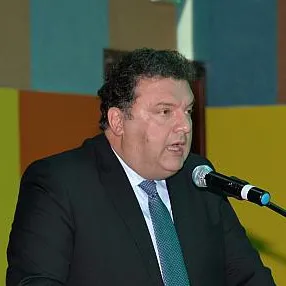 John Bayramian
Our honorable guest will be interviewed by John Bayramian. John has more than 33 years of international academic leadership and pedagogical/administrative experiences in various programs such as International Baccalaureate (IB), American, British, French Programs across USA, Europe and the Middle East.